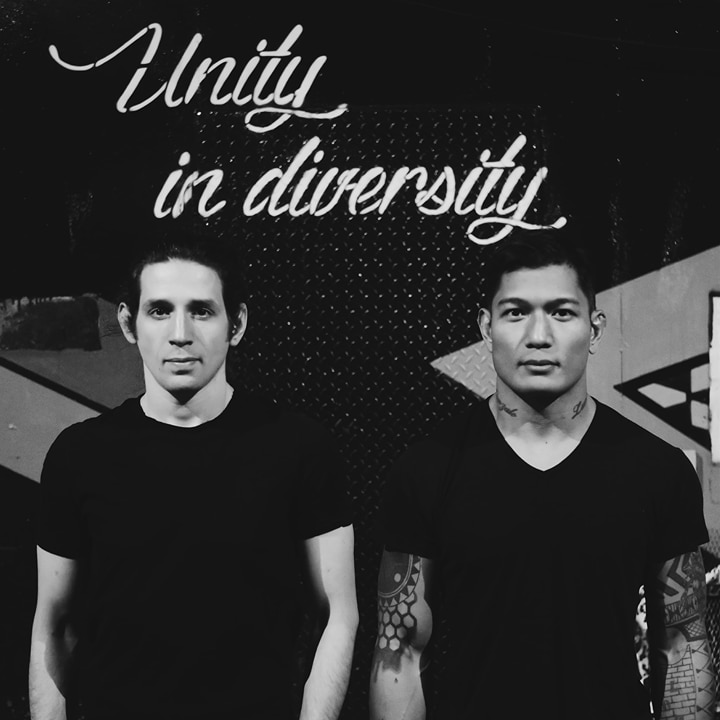 Alex Ecklin and Van Allen Flores lead the Brazilian Jiu-Jitsu program in Masterskya. Together, they assembled a team of like-minded, passionate instructors to work alongside them to achieve their vision and dream of providing honest, highest level training possible that is accessible to anyone. They believe that the martial arts should be available for anyone, and the focus should be to help people achieve whatever goals they have through training.
Alex and Van attained their Black Belts under BJJ + MMA legend Vitor "Shaolin" Ribeiro, and have been training together for close to a decade. They taught at the Manhattan academy together for many years, and later individually when Alex taught in Coban's Muay Thai Camp and Van at UFC Gym in Soho.
For many years, they dreamed of working together and this is truly a dream that is coming to reality.
Alex medaled in the IBJJF World Championships, European Championships, No-Gi Pan American Championships and won the American Nationals, Chicago Open, several New York and Boston Opens as a Brown Belt. He also is a veteran of the Eddie Bravo Invitational, fighting in the first one and the seventh one, where Van was his coach and cornerman.
Van medaled in the European Championships, the New York and Boston Open, Abu Dhabi NYC trials, and Grapples Quest in the colored belts. He also won the Big Apple Open Brown/Black belt Division.
Van, Chris and Marshall helped Alex film a donation-based instructional on the G-Roll, which can be found on www.HalfGuardSweep.com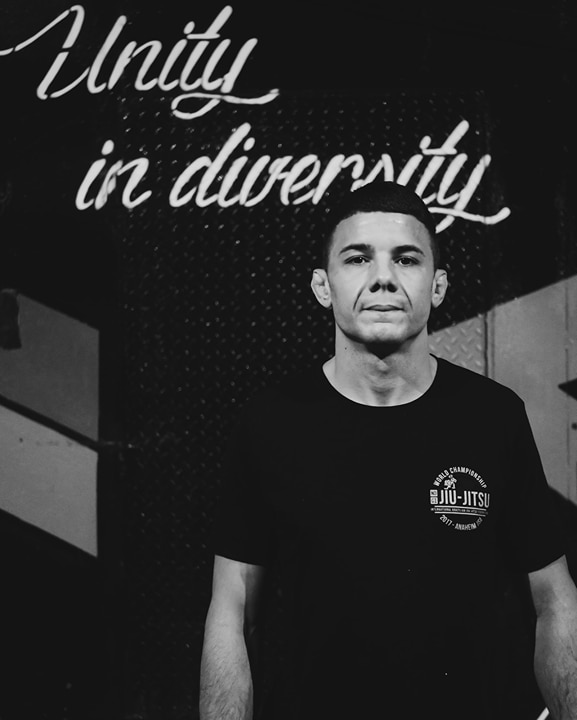 Rafael Santana has been training Brazilian Jiu-Jitsu and Judo since 2009. Rafael is both a Brown Belt in BJJ and Judo under Masterskya's sister school Omni Martial Arts in Astoria. Omni's head instructor, Julio Rivera, is a big friend and training partner of all the coaches in Masterskya, and let Alex teach when Alex was a purple belt. It was then when Alex met Rafael, and they have been training together ever since. Shortly after, Rafael met Van, Chris, Marshall and Jemssix.
Rafael is also a professor at the City University of New York. For years, Rafael has both assisted and taught children as young as 4-years-old Japanese Judo and teenagers and adults Brazilian Jiu Jitsu. Rafael joined Masterskya to be the head instructor of the Youth program in Downtown Brooklyn. He is a huge addition to the team and it's vision.
Rafael has won the IBJJF Boston Open, Long Island Pride and Big Apple BJJ tournaments, and has medaled in many other Long Island Pride, Tech Judo, New York International Judo Cup in the colored belts.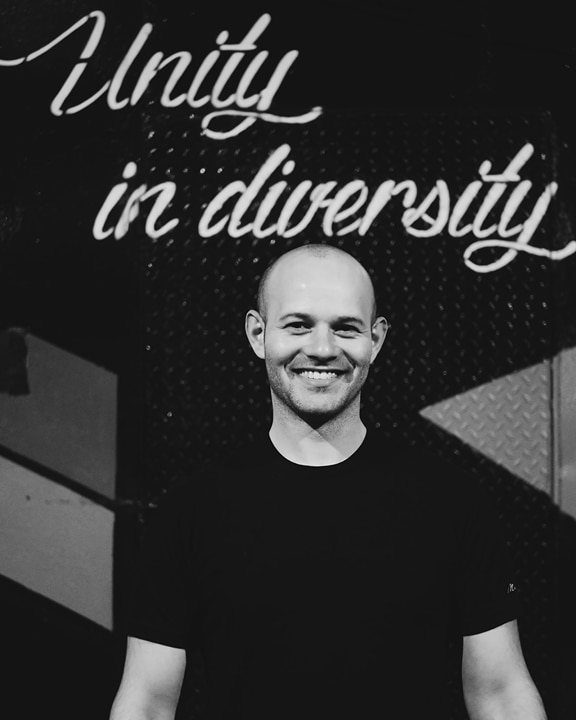 Marshall Gelbman developed a passion for martial arts as a teenager. He has trained Brazilian Jiu-Jitsu and Judo for over a decade. Marshall is a brown belt in Brazilian Jiu-Jitsu under Vitor "Shaolin" Ribiero and he received his brown belt in Judo from Sensei Kyoshi Shiina. He has also trained Judo with Sensei Arkadiy Aronov. Marshall is a big influence on Masterskya's vision.
Marshall won the black belt division of the Tech Judo Invitational and the brown belt division of the Nakabayashi Judo Championships. He has also medaled in the IBJJF New York Open as a purple belt, Tech Judo Invitational and Northeastern Judo Invitational as a brown belt, and the 2008 North American Freestyle Sambo Championships.
Marshall received his MD degree from New York Medical College in 2013 and he is currently completing his residency in the field of radiology.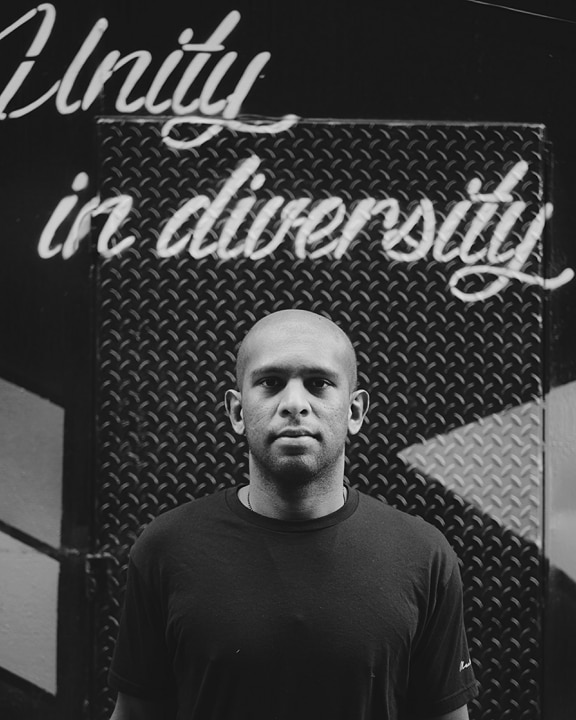 Christopher Mark Daniel Lackhan has been training in Brazilian Jiu-Jitsu since 2009, presently he is a brown belt under Unity Jiu-Jitsu. Chris has been a long time friend and training partner of Alex, Van and Marshall and will be leading the Thursday night competition class at Masterskya.
Past accomplishments include medaling in Grapplers Quest, Big Apple BJJ Open (weight and absolute), New York Open, New York Pro, No-Gi Pans, Boston Open and American Nationals in the colored belts.
Along with studying Brazilian Jiu-Jitsu daily, Chris has experience in other martial arts and has recently started his studies on the biomechanics of the human body and is preparing for his certification under Functional Patterns.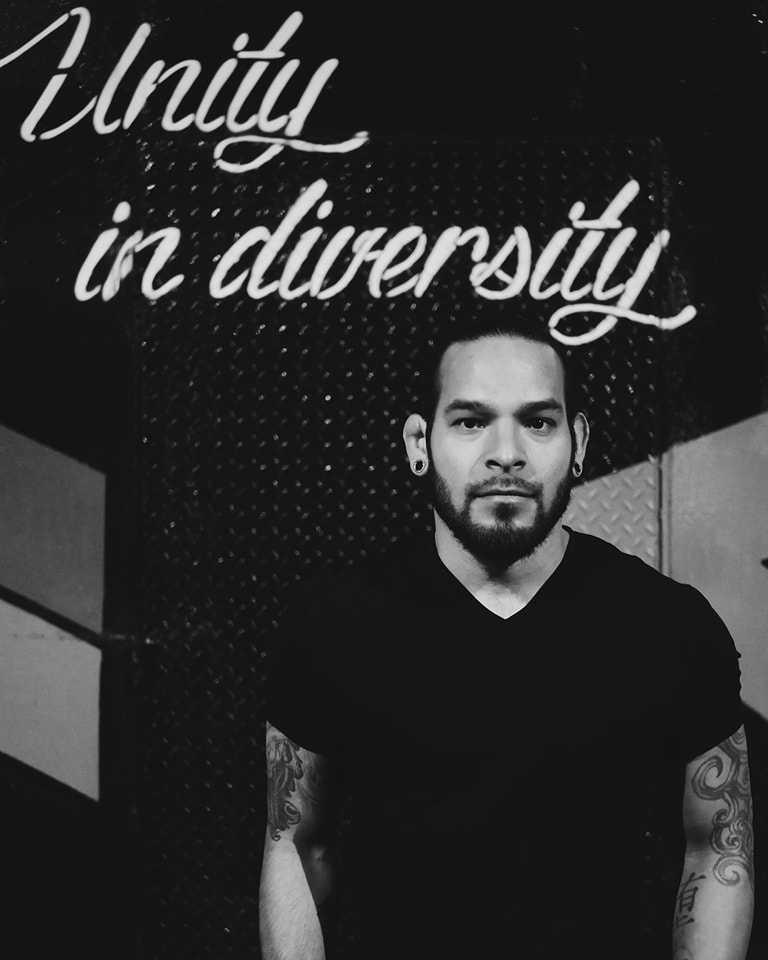 Jemssix Ayala began training Brazilian Jiu Jitsu in 2007 at Fightsports South Beach under Cyborg. He fell in love with grappling instantly, and met Alex, Van and Chris when he moved to New York and continued his training. He is presently a Brown Belt in BJJ under Vitor "Shaolin" Ribeiro.
In 2015 to further his progress In Jiu-Jitsu Jemssix left the culinary and hospitality Industry behind and started work in the fitness realm working as a personal trainer, group fitness instructor, and also working with inner city social projects to bring affordable (free) Jiu Jitsu to at risk teens and pre-teens.
His passion for accessible Jiu Jitsu is present in his commitment to Masterskyas vision. He will be running classes in both locations. Past achievements include medaling in various tournaments such as Abu Dhabi Pro Trials, Miami Open, NAGA, and Grapplers Quest.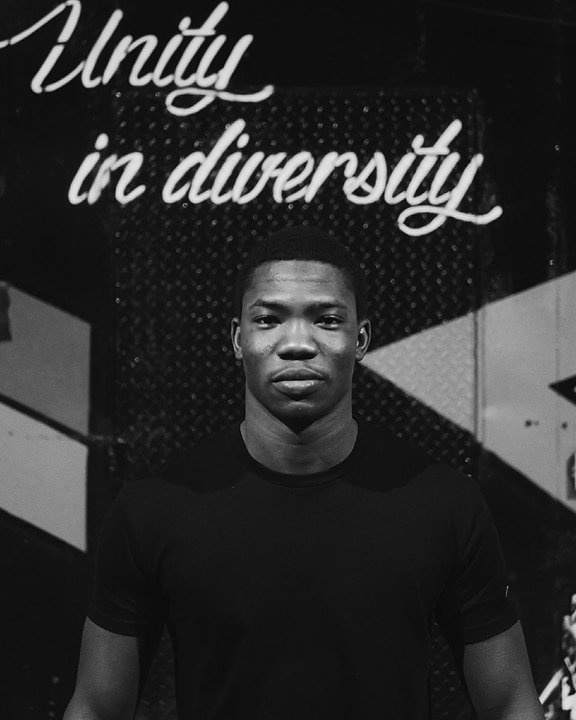 Malick Soumano began training Brazilian Jiu Jitsu several years ago purely by accident. While training in Coban's Muay Thai Camp, he saw Alex's class and thought it looked interesting. After trying it out, he fell in love right away and started cross training daily. After Alex left and opened Masterskya in Brooklyn, Malick would travel from Harlem to train and became an active competitor medaling in the IBJJF New York Open, Long Island Pride and Grappling Industries.
Malick's family is from Mali, Western Africa, and he is here first generation. He is currently studying Business Administration and Entrepreneurship in York College and hopes to one day run his own enterprises.
He is currently a Blue Belt under Alex and Van, and will be assisting Rafael in kids classes as well as running an Open Mat in Downtown Brooklyn.